eBuzz Directory Service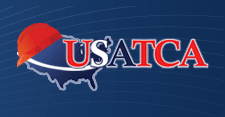 The USATCA (USA Top Contractors Association) was created to help people find the most trustworthy and reliable contractors around the country as well as give contractors a way to be part of an organization with other companies who share similar values. Visit the USATCA website to get more information.

I want to thank eBuzz for helping us to communicate to our customers about our carpet cleaning service in a clear and easy to understand way.

Joel Gonzalez,
Lubbock, TX

eBuzz Online quoted us $1497 to create the same website that another company had quoted to us to do for $5,000. And, judging by their previous work, it looks like they do higher quality work, and we will be using them to do our website

Janet Briggs,
Houston, TX

Since I added my virtual spokesperson visitors have been staying on my website longer, and my site conversions have grown tremendously.

Brad Smith,
Lubbock, TX